When it comes down to it, our Company is living proof of what talented and resourceful people can do when given the opportunity. Over 30 years ago, PRG founders Steven Berger and Jon Goodman bought a 44-unit apartment community in Philadelphia, Pennsylvania. From what started as an intimate one-property, three-person team, PRG has since grown to be an award-winning, 250+ organization spanning the Southeast and Midwest.
Our disciplined investment and management approach has sustained us through multiple economic cycles and the lessons we have learned remain forefront in our daily business decisions. These lessons truly are the keys to our success as an organization and lay the foundation of our corporate culture.

Quality living is our passion.

PRGs strength lies in our team members and residents doing great things together.

Maintaining value and respect in all our relationships is our promise.
While Steve passed away in 2016, PRG's collective vision remains alive in all aspects of the company: Details matter, you should never expect what you do not inspect, and it is always the people that make the difference.
Our Values
Our values are at the center of our strategy and woven through everything that we do. By promising every day to put people first, be open and honest, deliver the highest quality we can, and persevere through the challenges we face, we will continue building a company of which we can all be proud.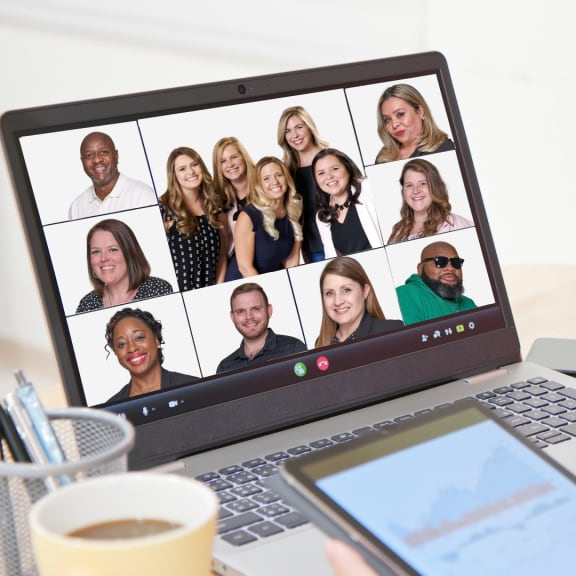 The PRG Promise

Put People First.
We put our people first, and our people do same for their teams, residents, and communities, every day.

Be Open and Honest.
We are transparent, respectful, and committed to doing what is best for our residents, employees, and investors no matter the circumstances.

Deliver Quality.
At PRG, the details matter to us. We are disciplined and care deeply about providing quality homes for our residents.

Persevere.
With patience, teamwork, and resilience we can overcome any obstacle we face.
Unlock Your Potential
We have the tools and infrastructure to help you unlock your potential.
Learn. Connect. Inspire.
Our dedicated Human Resources and Training Department is keenly focused on soliciting feedback, deploying strategies, and enacting changes which elevate engagement and deepen our culture of continuous learning. Here are a few of the many ways we invest in your training and development.
Leadership Development Program. 40-week, intensive, rotational program to which internal employees may apply annually
Leasing and Maintenance Subject Matter Expert (SME) Program
60-day Onboard Training Program with assigned Mentor
Quarterly, companywide, Leasing Training
Traveling onsite training team for 1-1 onboarding or additional support as requested
Extensive online training via Gracehill
Weekly, companywide, Open Office Hours (OOH) training
Company paid certifications and licensing
Company reimbursement for Industry Memberships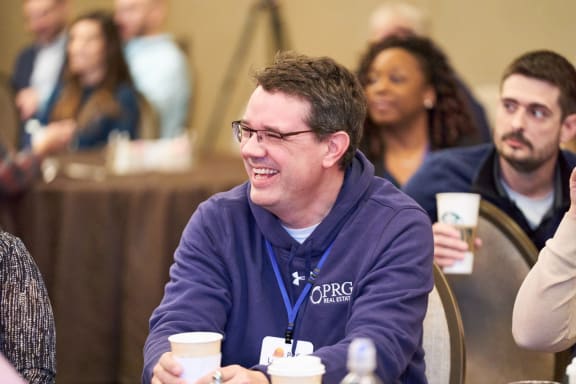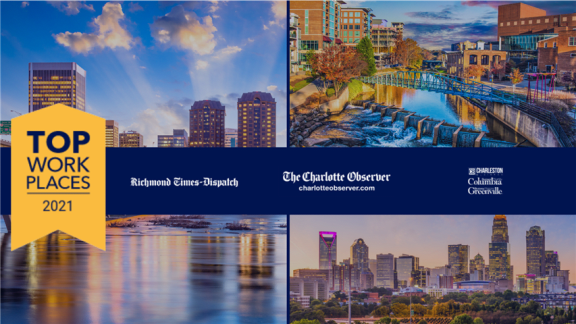 We Celebrate Success
We have a unique group of hard working, relentless, compassionate people and we wouldn't be who we are without them. While daily recognition is baked into our culture, we also have several programs which incentivize, reward, and recognize outstanding performance related to leadership, financials, community involvement, loyalty, and safety.
Quarterly PRG Hall of Fame Awards
Great People Doing Great Things Award
Annual Leadership Conference Awards and Recognition
Anniversary Recognition Program
Monthly, Quarterly, and Annual Safety Committee Awards
Technology Forward
Don't let "family company" fool you, we're a 35-year old start-up.
PRG does not shy away from change; we continually look for opportunities to improve our technology platform. We understand that to get the most out of our people, we need to provide them with the best tools available. From embracing the latest property management software and marketing sources to regular laptop refreshes and network speed assessments, PRG is at the forefront of industry trends. Best of all, PRG employees are backed by an in-house team of IT professionals ready to help at a moments notice.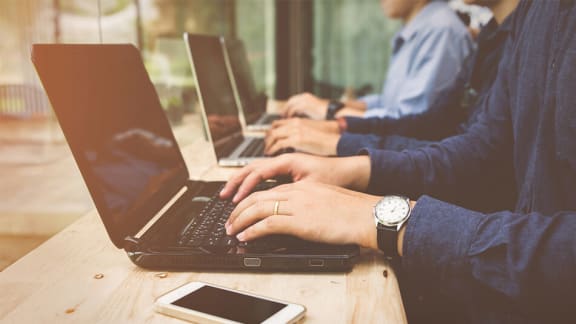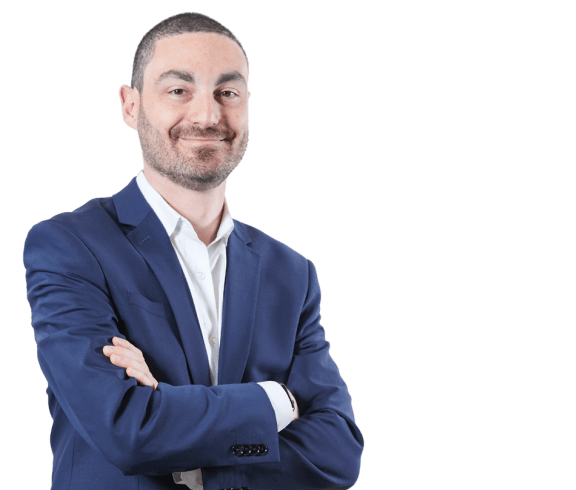 Our people drive our success. Thats been the case since PRG's inception and will continue to be as our growth accelerates.
- Sam Foster, CEO